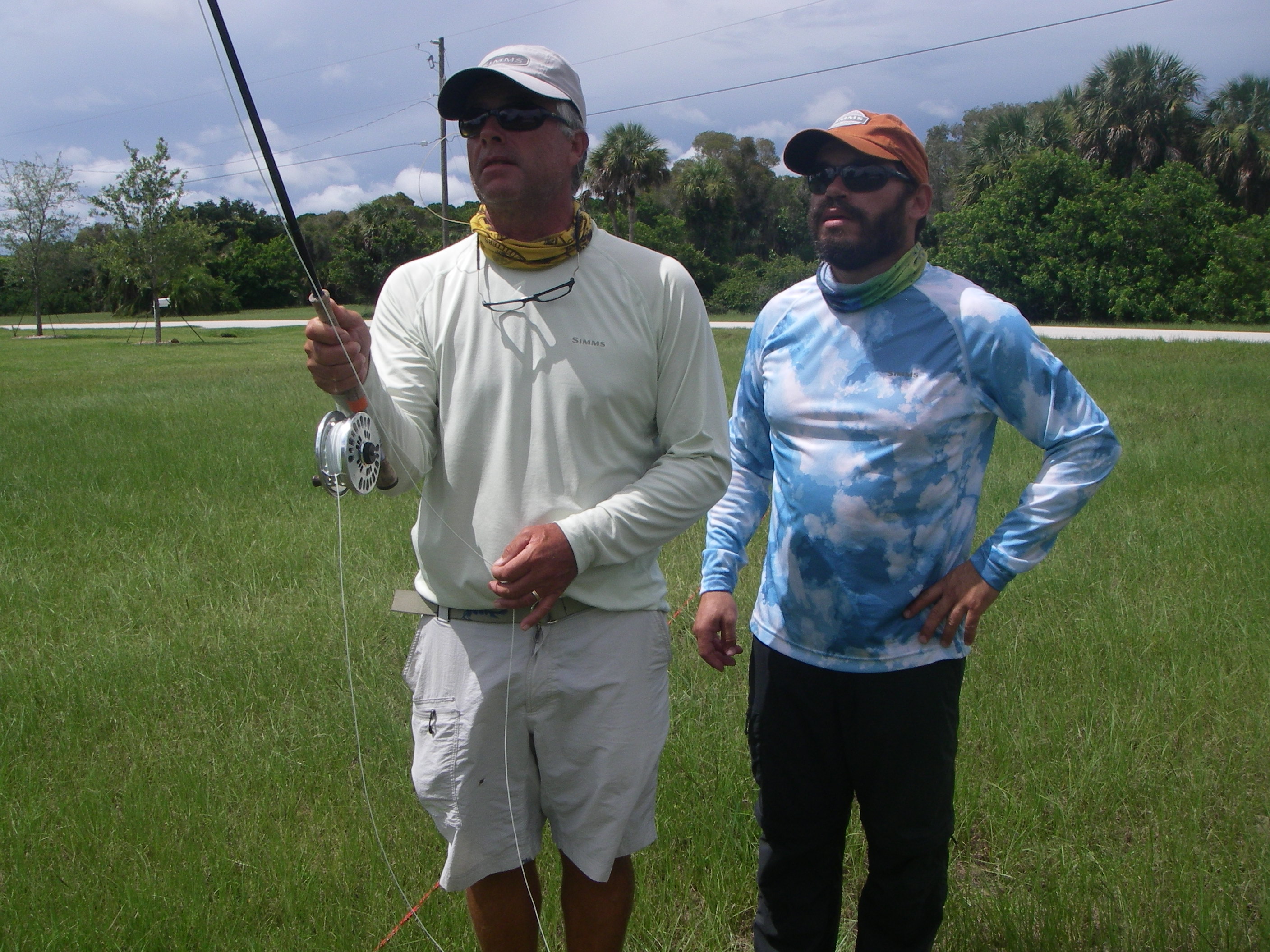 I enjoy teaching and fixing casting problems. There is no reason to be intimated or discourage by fly fishing. I get a lot of satifaction from experiencing an angler's happiness as a result of improved abilities. I've helped many anglers start their fly fishing journey and guided them to great success. The devil is in the details. I'll analyze your casting stroke down to the smallest detail and sharing how they translate into larger problems. With proper instruction and practice you'll be throwing effective loops and catching fish in a short time. I will help you understand the mechanics of the casting stroke and get you to truly unlock the joys of fly fishing.
FLY FISHING CASTING LESSONS
Capt. Leo Henriques is a certified by the Federation of Fly Fisher's and has a full understanding of the fly casting stroke. He provides one-on-one fly fishing casting lessons on the water or in a field. He will tailor your instruction to your skill level. His knowledge of the most common mistakes made by new and advanced anglers alike will have you on track in no time. Capt. Leo will reinforce good habits with training aids he has developed through his years of education.  Beginning casters will will be taught the proper grip and basic mechanics of the fly casting stroke. Advanced anglers will have their stroke diagonsed and improved to achieve their goal be it more distant or improved accuracy.
EFFECTIVE PRACTICE REINFORCES GOOD INSTRUCTION

Like any other skilled sport, fly casting requires practice. Capt. Leo will suggest drills to work at home to reinforce the mechaincs he has taught. So if you want to begin your fly fishing journey or take your skills to the next level Capt. Leo can help you make your goal a reality.
THE RIGHT EQUIPMENT
Starting with the right equipment will make the sport more enjoyable. A medium action, graphite rod is the best choice for the beginning angler. If you are a beginning caster this level rod will help you feel the rod load. It is also the ideal tool for learning the rhythm of the casting stroke. Faster graphite rods are great tools but those are recommended for you more experienced casters. You already have knowledge of the casting stroke and understand what it takes to get that rod to load. If you have your heart set on that faster action rod you can overload with a heavier line to help feel the load. When you become a more efficient caster you can then line your faster action rod with the fly line weight that matches its size.
NO NEED TO BREAK THE BANK
You don't need to break the bank but make sure you are starting with a quality rod. You would not expect to run to Walmart, pick up a mountain bike and then go bike the Rocky Mountains. The bike would make the task twice as hard and probably fall apart along the way. The same holds true for fly rods. With today's modern graphite development there are many great entry level rods available.
GET A QUALITY FLY LINE
Be sure to not cut a corner on the fly line. This is the single most important part of effective casting. It is the last piece that translates the energy generated by a nice casting stroke to carrying the fly to the target. Starting with a cheap plastic fly line is like buying that nice mountain bike and then putting crummy, thin rubber tires on it.
Ready to begin your fly fishing experience?
Drop us a line today and get started.